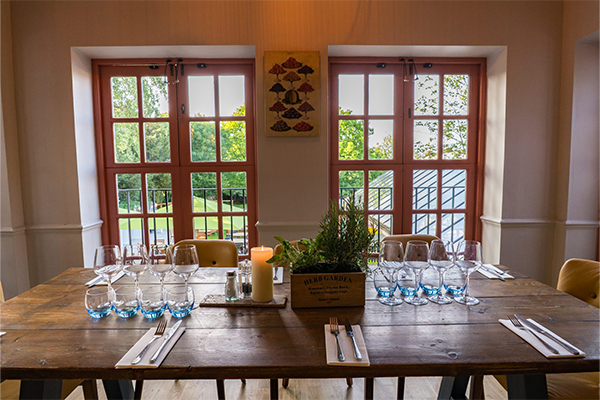 Function rooms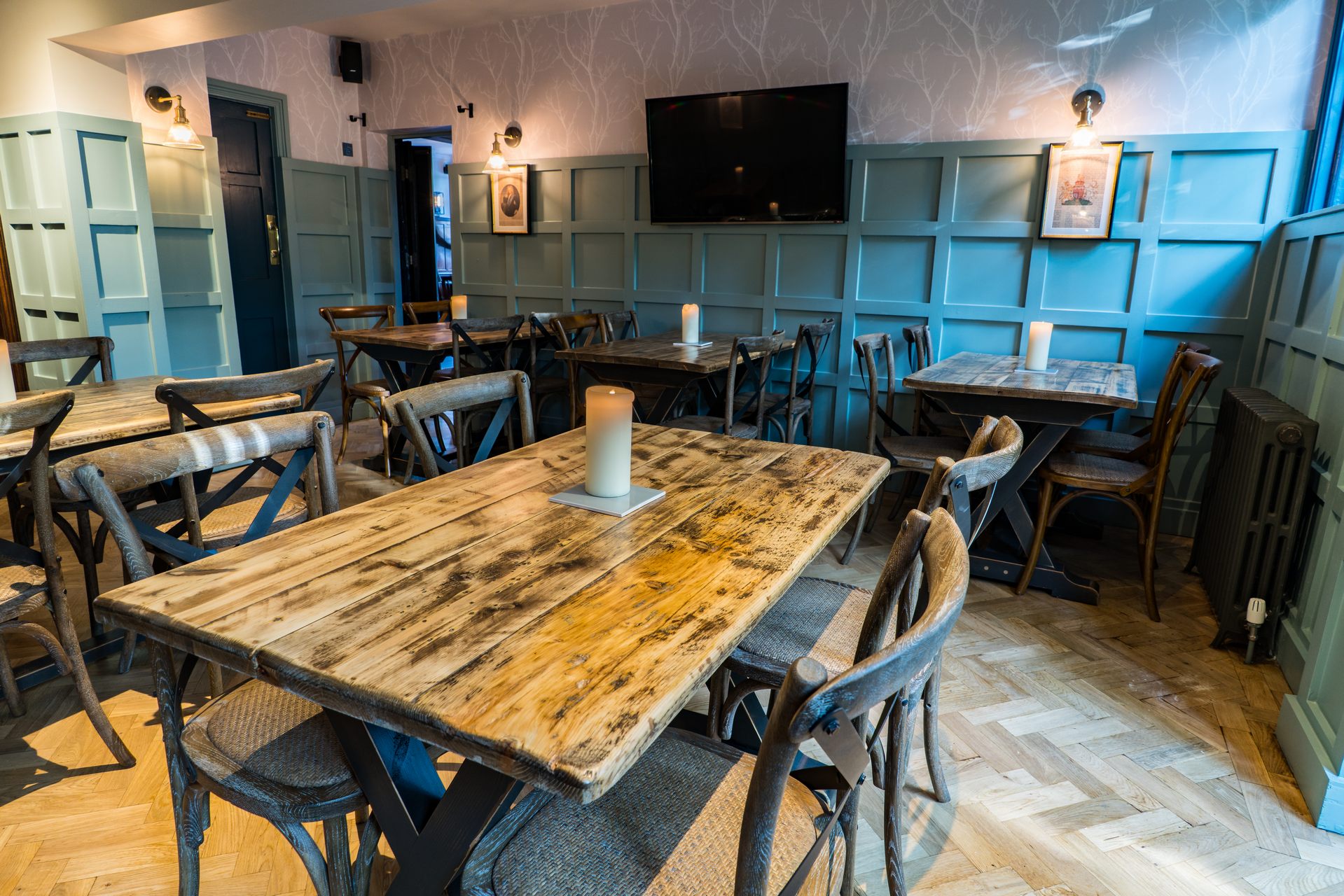 The Kent Room
Restyled for 2018, The Kent Room is our premier function space, hosting gatherings of up to 40 people. The light and airy room boasts access onto a private terrace and also has its own private sound system and TV.

An additional adjoining space is also available for hire for larger events.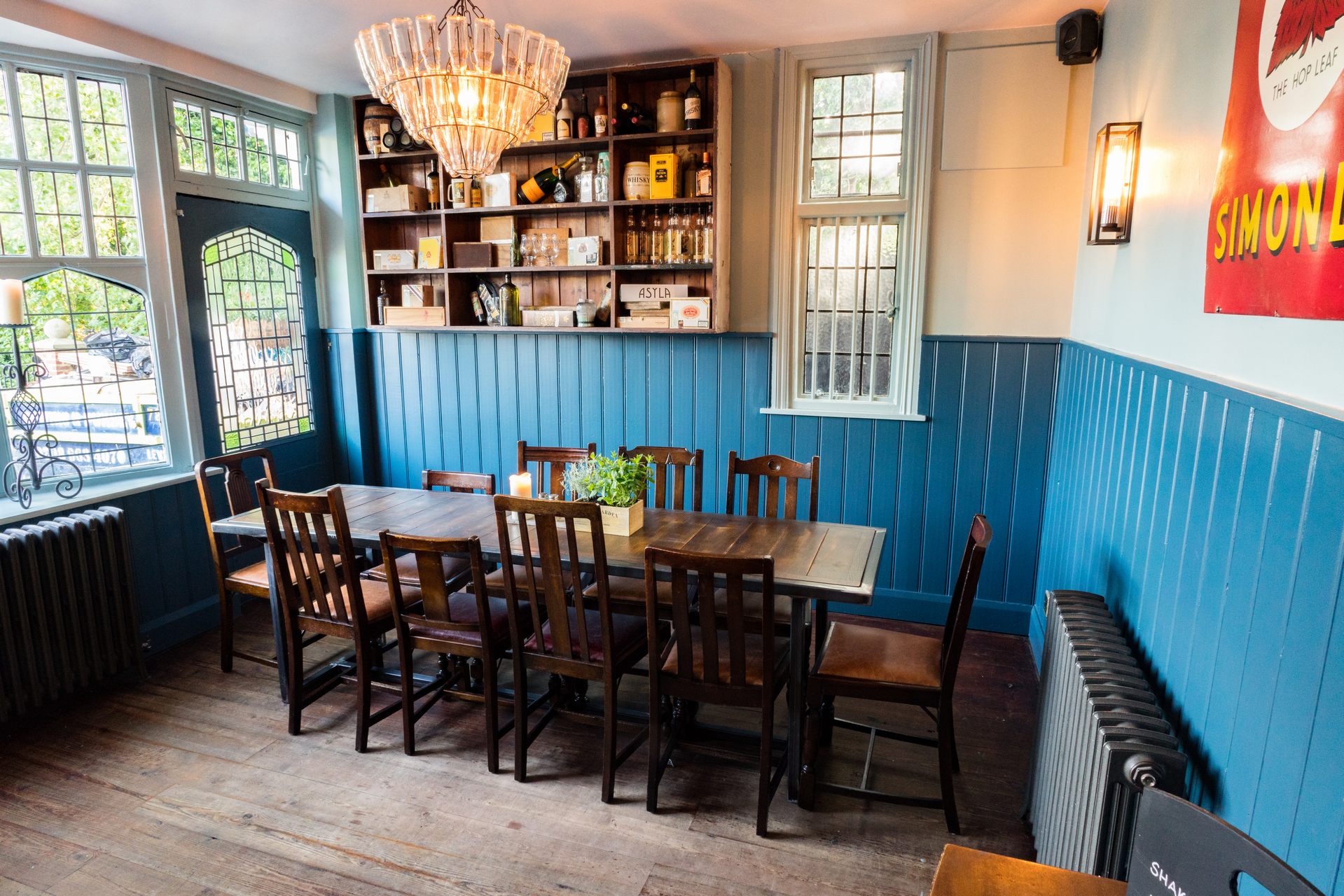 The Old Off Licence
Our private area just off the main bar, the Old Off Licence is a perfect place for a private meeting. The cosy setting can be curtained off from the rest of the pub with two tables perfect for holding meetings, social gatherings or other low-key functions.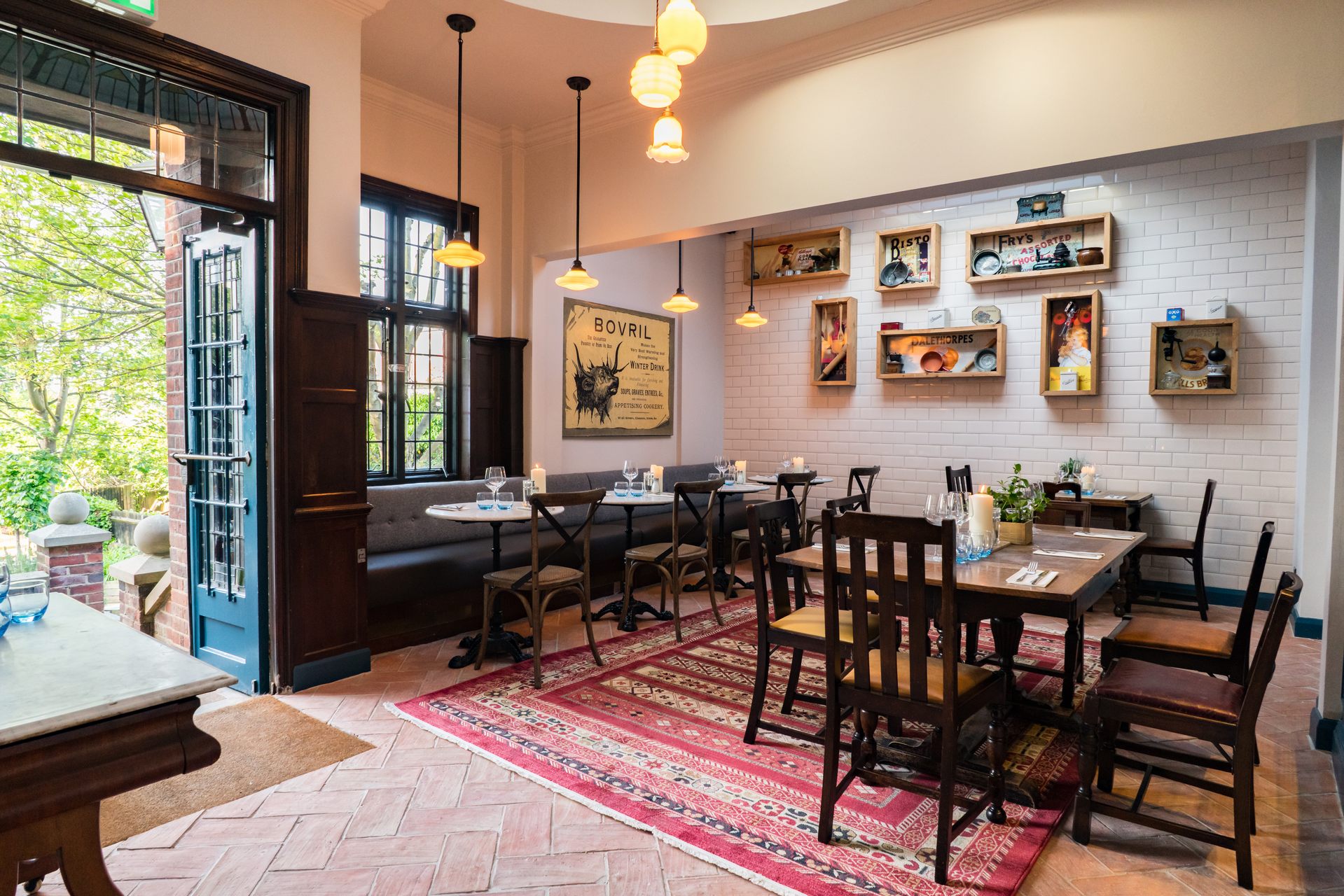 The Pantry
Our quaint and stylish room, The Pantry is the perfect small function space. A holds beautifully light and bright atmosphere with immediate access to the garden and works for small buffets or drinks parties as well as sit-down dining.

Please note: this room contains our disabled toilet which may need to be accessed.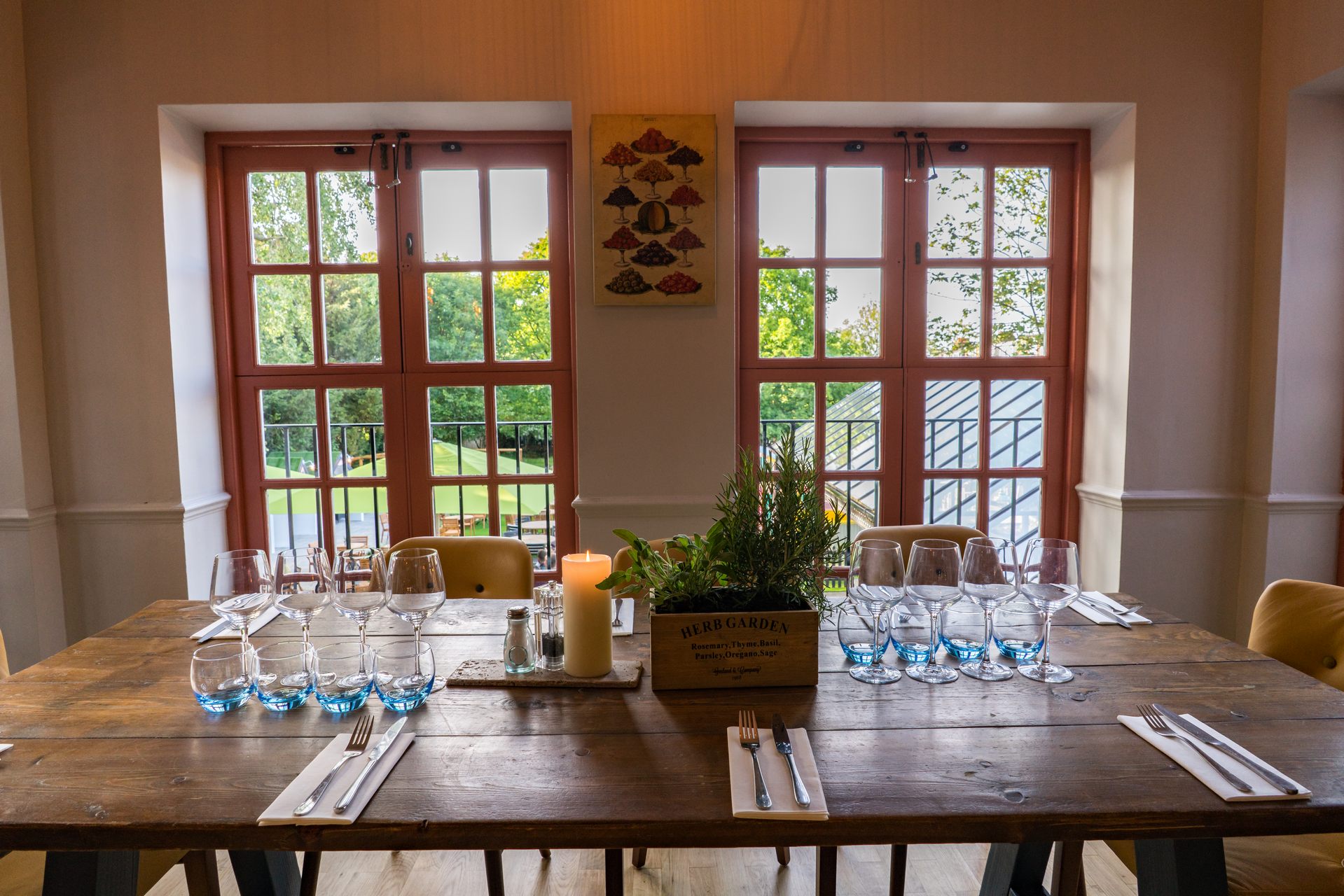 The Glasshouse
The Glasshouse is a beautiful glass-covered dining area at the heart of our garden, offering a unique dining experience and easy access to the garden bar and bbq area, it's the perfect place for a celebration. Great for the Summer, but heated and covered for the Spring and Autumn.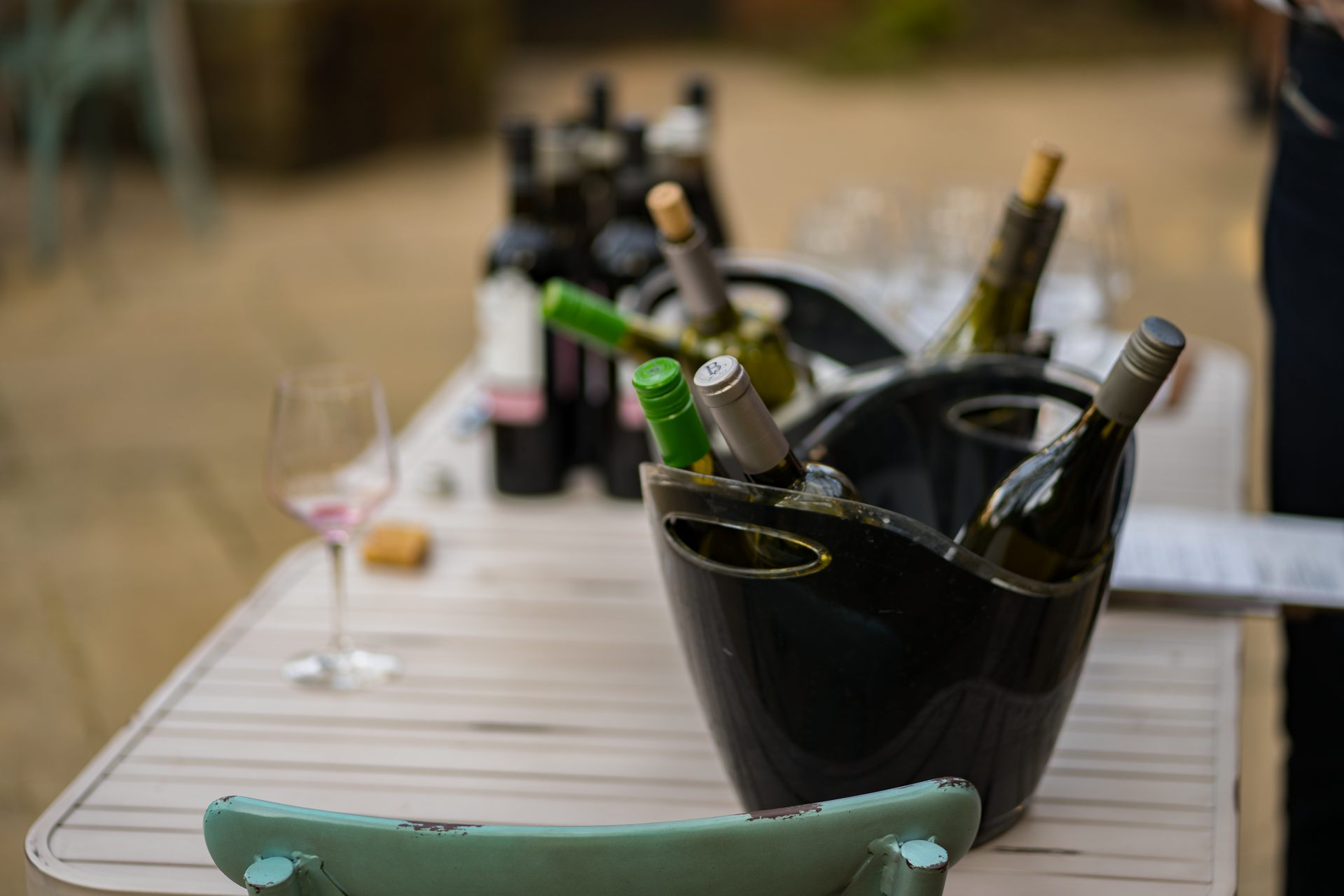 Kent Corner
Tucked away at the back of our gorgeous beer garden, Kent Corner provides a delightful outside, open air space perfect for a summer party, with its close proximity to the playground making it great for parties with young children to look after.

With a capacity of up to 60 people and a 15 second walk to our outside bar, it's the only place to have your summer get-together!